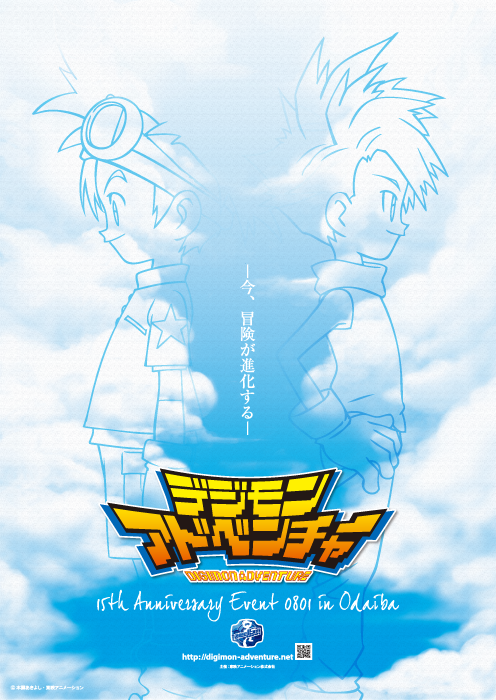 In the recent 15th Odaiba Memorial Day held on 1/8/2014 which was broadcasted live on NicoNico (I heard those outside Japan were not able to watch the live show) they have announced a new Digimon show which is to be released in Spring 2015 (which basically means 1st quarter of 2015 if I am not mistaken).
The show,
based on my limited understanding
, will feature Taichi, 17 years old (that's odd. Taichi would have been 26 in the year 2015). I may be wrong, but I am predicting that it will be in a movie instead of a full blast 12 to 52 episode series.
Will it feature the members from other series, i.e. Tamers, Frontier, Savers? If so, how will their interactions be with the original seven Digidestined?
You know, the Digimon kid inside me is jumping up and down in full excitement for this news. Of course, most of us Digidestined (i.e. those born pre-1995 or so) would have grown up so I am not very sure of the response from others, but for me who grew up watching Digimon shows and listening to Digimon songs, I am thrilled! You don't know their huge library of songs, OST, character image songs, and even Christmas songs! I used to share them with my friends back in junior high school and we used to sing Yuuhi no Yakusoku together. Hell, I still have Hikari's Reflection playing in my car's CD player up to today! Because of that it is going to be very emotional for me to see how the original casts like Taichi and Yamato are doing now in their high school days.
I can't wait for Spring 2015 to arrive. Fellow Digidestined, are you the same as me?
https://twitter.com/Digi_advntr15th