Gempak is a Magazine featuring mangas which were drawn by local Malaysian artists. It contains quite some information on local manga artists, conventions, Japanese mangas, anime previews and suchs. The magazine's website is
http://gempakstarz.com/
, and is also one of the leading magazine which runs local made mangas in the country.
In this edition of Gempak, the front page features Le.Gardenie, a manga created by Ben. They had also made an exclusive interview with Ben, who was borned in Malacca on the 24th of November 1980.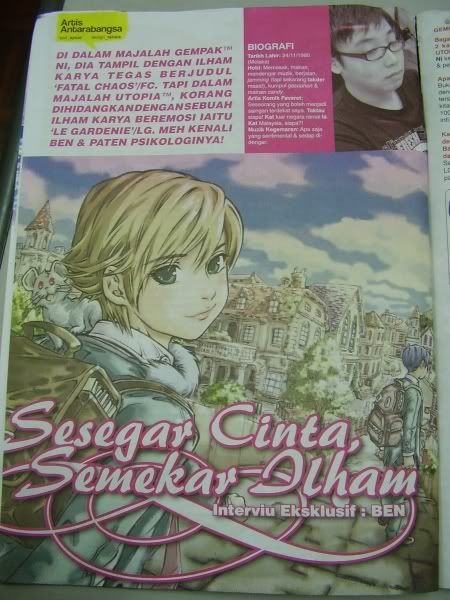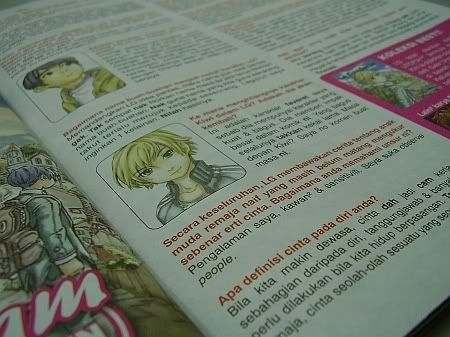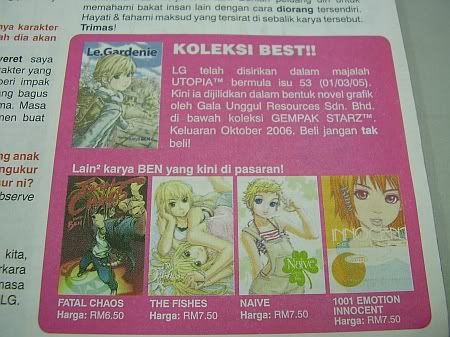 Then, there was also this article on an anime by Makoto Shinkai, entitled "Byosoku 5 Centimetre", which is a 60 minute OAV which will be released in 2007.
The OAV is about Takaki Tono and Akari Shinohara. Both of them have been seperated since they'd graduated from primary school. They have feelings for each other, but time goes through day by day. Until a few years later during a snow storm, Takaki decided to look for Akaki.
The anime is categorized into three segments: "Okasho" brings Takaki & Akari together, "Osmonaut" is the part about the views of other people on the two main characters, and finally, "Byosoku 5 Centimetres" is the part of the story after the two chatacters met.
Makoto Shinkai's previous works include "She & Her Cat" (1999, 5 minutes), "Voices of a Distant Star" (2002, 30 minutes) and "The Place Promised in Our Early Days" (2004, 90 minutes).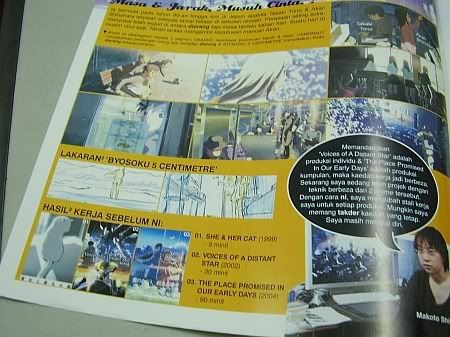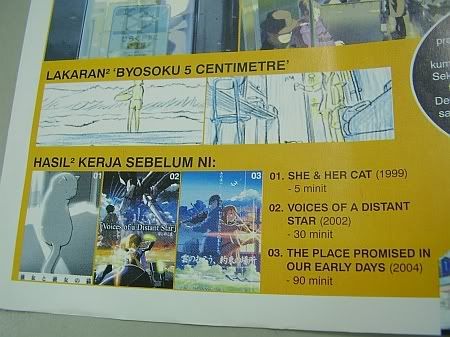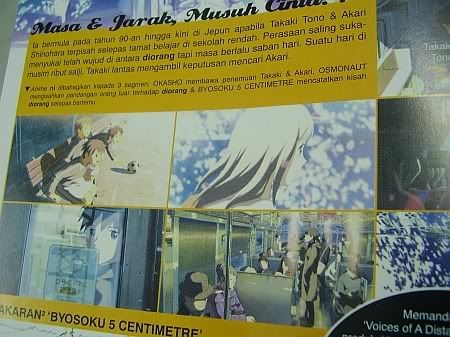 The magazine features a chapter of manga by various skilled manga artists, including "Fatal Chaos" by Ben, "Grave" by totoro, "Winter Snow" by Kaoru, "Lawak Kampus" (Campus Comedy) by Keith and "Falcon" by Clay.
I have seen other works by Clay, and he's quite a good manga artist.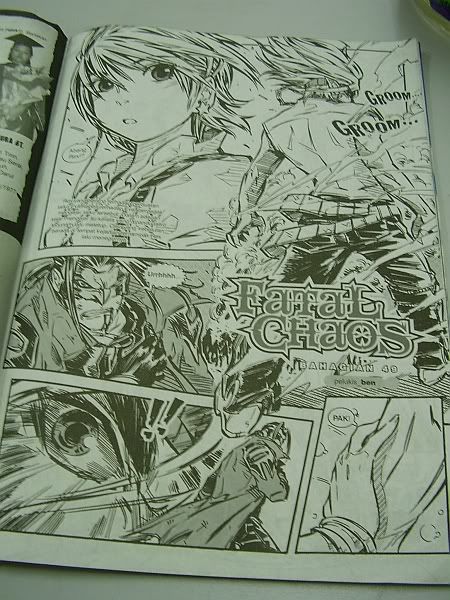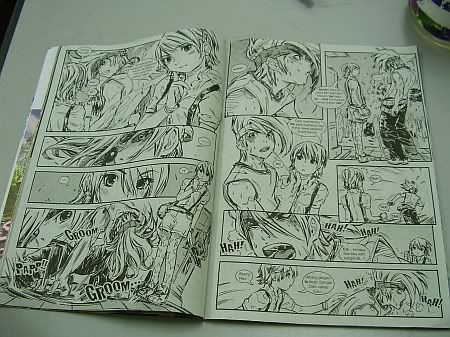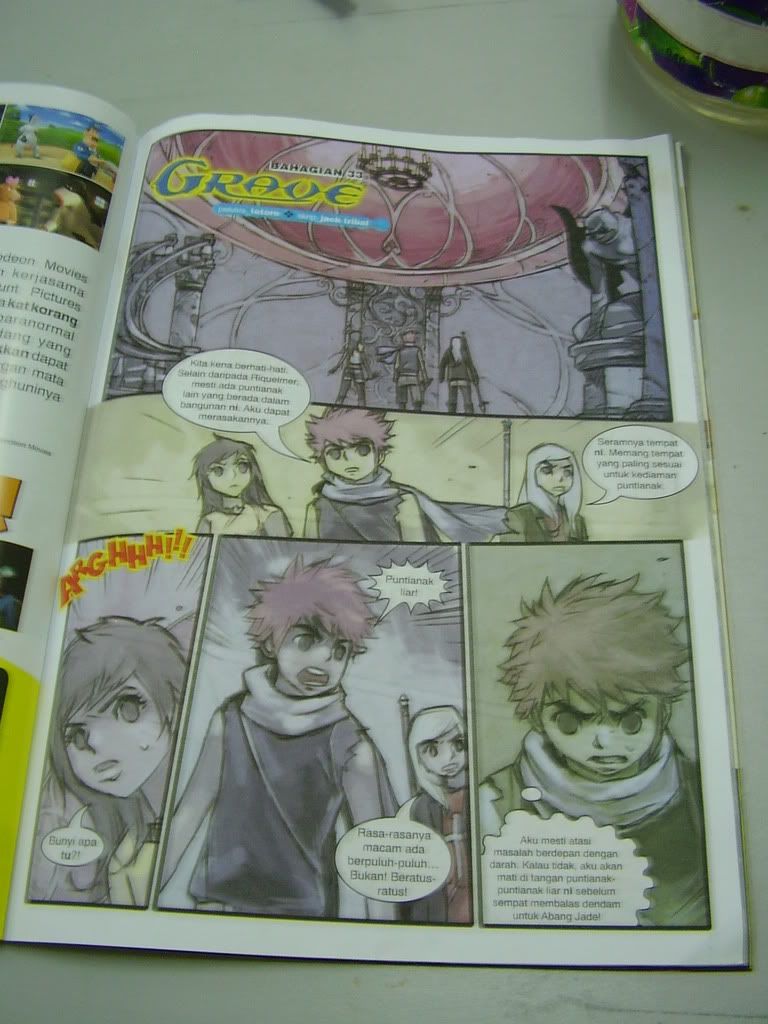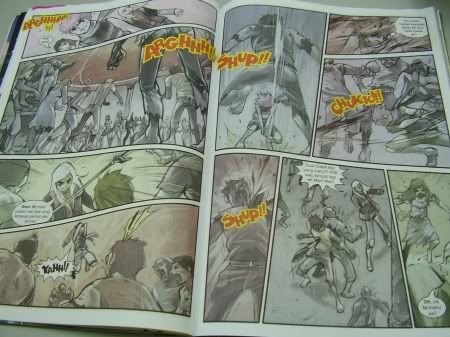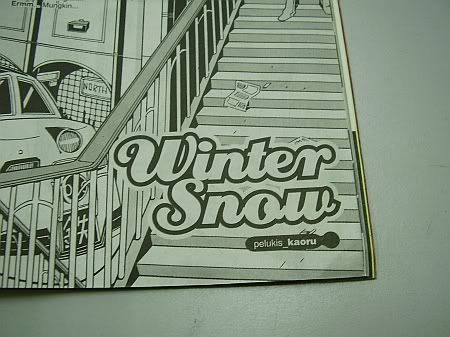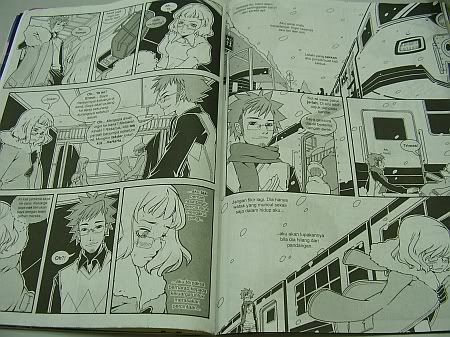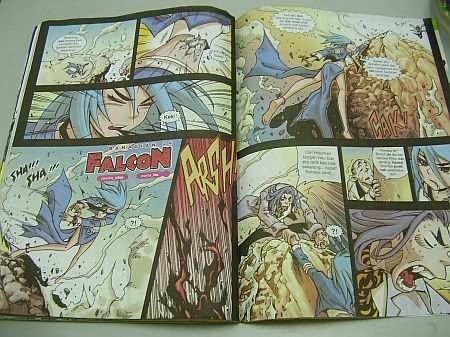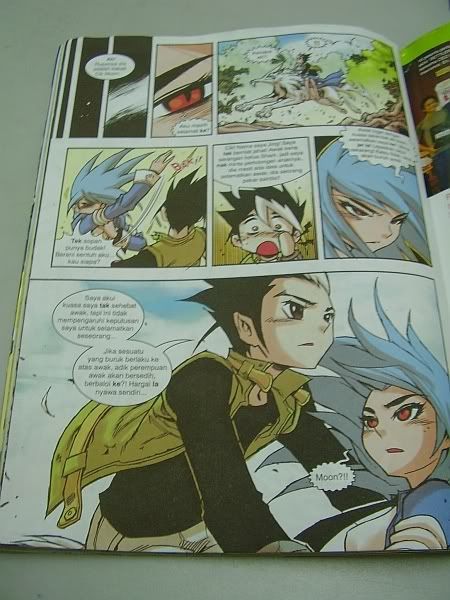 In this edition, they've made two convention reviews, and they are the "China Digital Entertainment Expo 2006" which were held in Shanghai and "Ani-Com Hong Kong" which took place in Hong Kong.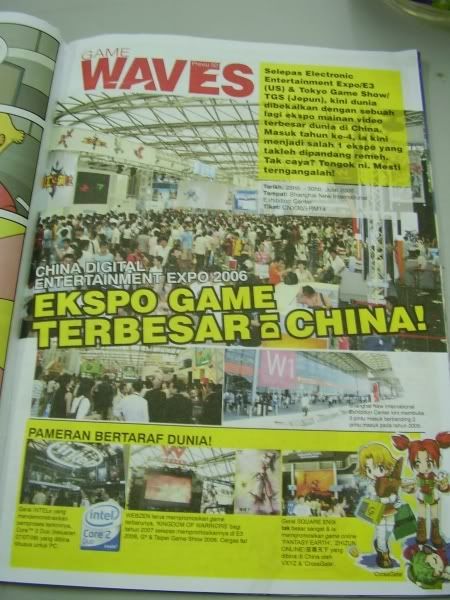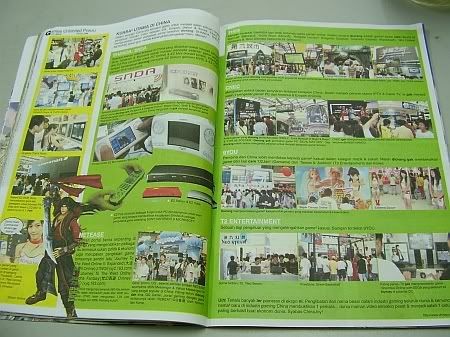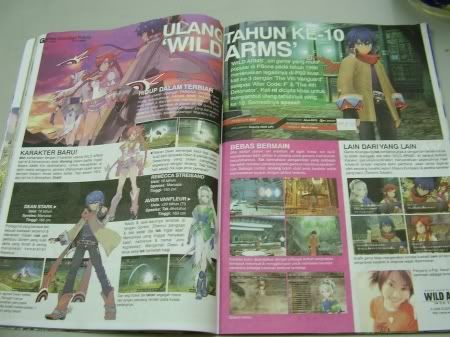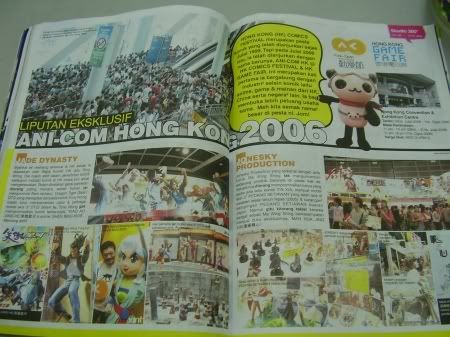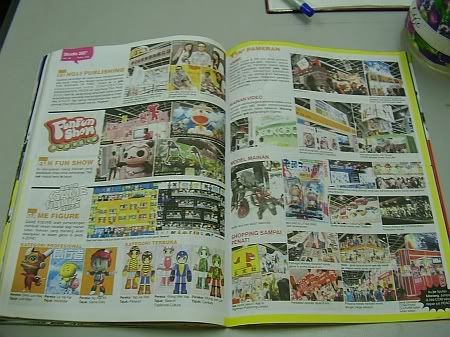 Finally, the poster which were included in the magazine. Featuring Le.Gardenie. =\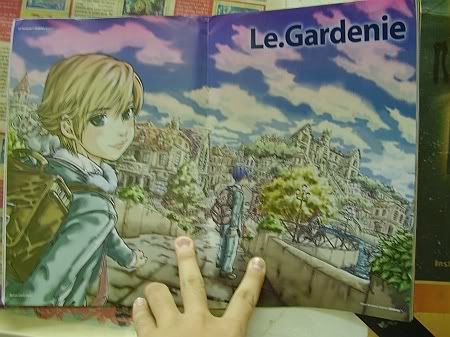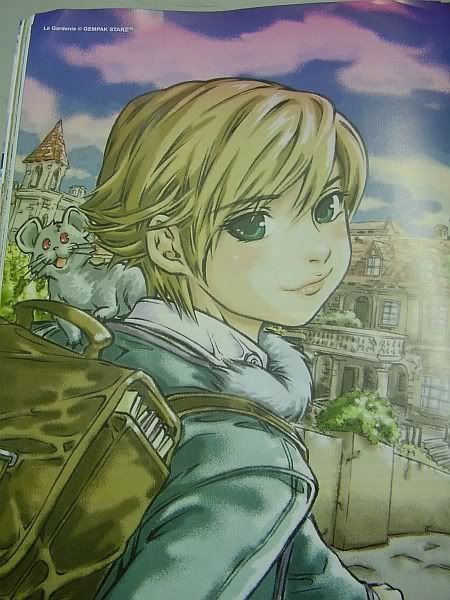 My last words: Quite nice for a local magazine. Although uncomparable compared to other Japanese magazines such as Newtype or Shounen, it is still quite good despite the lack of information to be obtained inside the country. And I was also surprised that I could get the magazine before the date (it was dated 15 September, but I swear that I got it before the date!)
Current Mood:
content